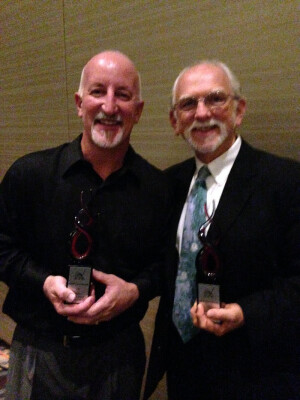 Congratulations are in order for Harvest Time member and author, Terry Brennan!
Terry's recent book, The Aleppo Code, won the Carol Award for being the best book in the Mystery/Suspense/Thriller category at the 16th Annual ACFW conference in Nashville. Over 600 people attended the Awards Gala. Hundreds of entries were received from as far away as Australia and New Zealand.
The Aleppo Code is Terry's third book in a series called The Jerusalem Prophecies, which skillfully weaves international intrigue and end-times prophecy. Grab a copy today here!