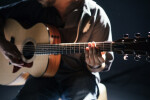 We will soon be having our first HT Worship Open Call! Whether you've served in the past, are currently serving or want to be a part of a worship team, we would love to see you on August 14th from 9:00 am to 1:00 pm!
At the Open Call, you will be meeting with the HT Worship community: worship leaders, vocalists, band members and production team members of all ages! If you play an instrument, can sing or want to be a member of the behind the scenes part of worship, we want to see you there!
If you are interested in joining any of our HT Worship Teams, please click here and fill out the info form! Shortly after submission, you will receive another email with more information!
We can't wait to see you and connect with you!
– Pastor Blaze