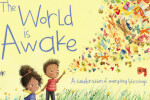 Harvest Time is pleased to welcome Linsey Davis for a special book signing on June 24th!
Emmy award-winning journalist and ABC News correspondent Linsey Davis has teamed up with Zonderkidz to create an inspiring new picture book that encourages children to celebrate and be thankful for the everyday blessings of life.
"The World is Awake, A Celebration of Everyday Blessings," written in conjunction with poet and essayist Joseph Bottum, is a lyrical, rhyming story for young children intended to make them feel joyful and safe. Paired with bright and engaging illustrations by Lucy Fleming, this book inspires children to see the extraordinary in an ordinary day.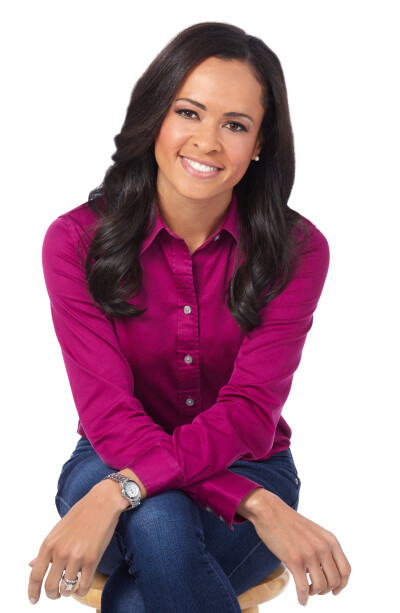 Linsey Davis
"Almost daily, my four-year-old son takes my hand and leads me into the world around him with fresh eyes, and it serves as a subtle reminder of all the reasons to rejoice and anticipate each new day," said Davis. "It was important for me to create a book where my son could see himself.
"The World is Awake" follows two adorable siblings as they go through their day, taking in the wonders of life's blessings. Little ones will enjoy taking part in the brother's and sister's adventures of the day as they play in their backyard, take a trip to the zoo, visit the market, share a meal with their family, and say their prayers before going to bed.
"As an award-winning journalist, Linsey Davis is in touch with the perspective and interests of modern culture," said Annette Bourland, Senior Vice President and Group Publisher at Zondervan. "And as a mom, she keenly observes how little ones take in the world around them. In "The World is Awake," she beautifully brings to life the way young children revel in God's blessings."
"The World is Awake" is available with hardcover at retailers nationwide and online.
About the Author:
Linsey Davis is a correspondent for ABC News, filing reports for World News, Good Morning America, Nightline, and 20/20. Davis has received several honors for her reporting, including two Emmy Awards and a regional Edward R. Murrow Award. In addition, the Center for Leadership Development awarded her with the distinction of "Up and Comer." Davis earned her undergraduate degree in psychology from the University of Virginia and a Master of Arts degree in communications from New York University. She lives in New York with her husband and son.