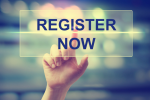 New classes are starting soon! There's teaching, small group discussion, and fellowship – learn more and register today:

Monday Evenings Beginning September 11th

Clean – 6:00 PM
Clean is a proven plan for purity for men. Clean meets at 6 PM before Authentic Manhood. No online registration is required.

Authentic Manhood: 7 PM (Click to register.)
Men, here you'll be challenged to understand how your past has shaped you, and enjoy God's best for your future. Discover God's design for men with an inspiring vision of Authentic Manhood!


Tuesday Evenings Beginning September 12th

Divorce Care: 7 PM (Click to register.)
Divorce Care is a friendly, caring group of people who will walk alongside you through one of life's most difficult experiences. Groups meet weekly to help you move toward rebuilding your life after a separation or divorce... don't go through it alone!

Grief Share: 7 PM (Click to register.)
GriefShare groups meet weekly to help you face the challenges of painful losses, and help you move toward rebuilding your life.

Pathway To Recovery: 7 PM (Click to register.)
Our Christ-centered 12-step ministry addressing hurts, habits and hang-ups. All are welcome! We now also offer Pathway for Kids.

Single And Parenting: 7 PM (Click to register.)
Discover how to deal with your deep-down worries and your day-to-day struggles.At a weekly Single & Parenting group, you'll meet with other single parents to learn and discuss some amazing parenting strategies and hope-filled insights.


Wednesday Mornings & Evenings Beginning September 13th

Ladies Daytime Bible Study: 10:30 AM (Click to register.)
All ladies are invited to join us on Wednesday mornings for a dynamic Bible Study. Childcare will be available upon request.

The Alpha Course: 7 PM (Click to register.)
The Alpha Course is for people interested in finding out more about the Christian faith. It's the most popular course of its kind in the world - over 22 million people worldwide have been to Alpha! It's a great place to explore and to ask questions in a friendly and non-judgmental environment.

Prophets & Kings: 7 PM (Click to register.)
Enjoy this verse-by-verse Bible study in the books of 1 and 2 Samuel. We'll be studying the lives of famous leaders like King Saul and King David. It's a course about life lessons, leadership, and loving God.

NOTE: Prophets & Kings meets at the Convent of the Sacred Heart School, 1177 King Street, just 1.2 miles from Harvest Time. To park close to our meeting room, turn right just past the main entrance which has the large columns.


Friday Mornings

PrimeTime – 10:30 AM
Our Bible Study for those 60 and up... all are welcome to come and enjoy a great morning of fellowship! No registration required.


Don't Forget!
All our kids' and teens' programs will be in full swing on the night of Wednesday, September 13th! There's something for every age group, so get plugged in this Fall –– make a friend and grow in your faith!