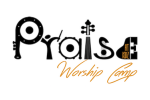 Moms and Dads,There's a great, new opportunity this July... register your children for Harvest Time's Praise & Worship Camp!
All kids in Grades 5 through 12 are welcome to receive worship and music instruction, from July 23rd through the 27th, 4pm to 7pm.
Instructional tracks include piano & drums, bass & guitar, and song. The cost is low: just $25 for one child and $10 for each additional registration.