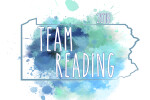 Please support our upcoming trip to the inner city of Reading, PA, from July 8th to July 12th! You can give through our online registry at Target here:
If you prefer, there will also be a drop-off in the lobby for the following items, beginning June 10th and ending on July 1st.

FOR INNER CITY KIDS MINISTRIES
Paint (bottles)
Paint brushes
Small canvases
Bracelet beads
Construction Paper
Glue
Pipe Cleaners
Face Paint Kits
Contact Solution
Shaving cream
Gallons of Elmer's Glue
Food Coloring

FOR HOMELESS SHELTER
Men's socks
Underwear (men's briefs large)
Men and Women's Body Wash
Men and Women's Shampoo
Men and Women's Deodorant
Disposable Shavers
Shaving cream
Large cans of Coffee
Sugar
Creamer
Pancake mix (just add water)
Syrup
Cereal

Thank you for blessing the people of Reading!