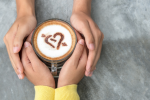 Be with us on Saturday, March 23rd at 6:30 PM for a time of fun, food, and fellowship!
Married couples of all ages are invited to join us.
The Couples Fellowship will meet in most months on the last Saturday of the month. Be sure to check the calendar for details.