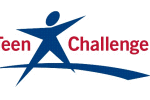 Harvest Time Missions is organizing a Men's Local Missions Trip!
Time: Saturday, October 1st. Meet at church at 7:00 AM
Where: 245 Stanton Mountain Road Lebanon, NJ 08833
Why: Teen Challenge has been given 88 acres that have 22 buildings. We want to help them renovate those buildings so that they can reach, rescue and restore young men and at-risk youth from the grip of drug and alcohol addiction by the power of Jesus Christ.
Transportation: We will be taking the two church Sprinter vans.
Interested? Please contact Jeff Querfeld at