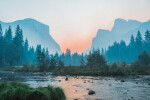 Cleansing Stream is one of the most popular –– and powerful –– courses we've ever offered at Harvest Time. It addresses troublesome areas of behavior and thinking from our life "before Christ." The highlight of the course is a life-changing retreat.
Learn to take practical steps to become more like Him!
This Fall's retreat will be held on Saturday, November 10, in Cumberland, MD.
Click this registration link, or contact the Church Office for more details at (203) 531-7778.
Please note that there are costs for the seminar and retreat over which Harvest Time has no control.