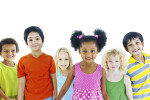 IMPORTANT NOVEMBER 2020 UPDATE:
Effective immediately we will unfortunately have to suspend our Sunday Kids Ministries and Nursery for the time being. This will include the Children's Christmas Choir.
We will offer an online experience for your kids on Sunday mornings.
Adult services will continue to be held on Sunday at 8:30, 10:00, and 11:30 AM.
You will need to obtain tickets for Sunday services, and we *will* be checking to be sure that you have obtained tickets. If you arrive without your ticket you may be asked to worship in an overflow area in the Phase 1 Sanctuary.
Get tickets for services on Eventbrite using this link: http://www.htcgreenwich.eventbrite.com
Jr. High and Sr. High small groups will be meeting at 10 AM Sunday.
Wednesday evening groups for kids, teens, and adults will continue to meet.
We regret the inconvenience and we thank you for your cooperation as we seek to not only comply with the Governor's orders, but of course to keep our entire church family safe and healthy.
Thank-you for joining with us in prayer for God's grace and help in this season. We trust in His faithfulness!