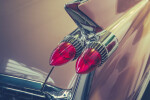 FOOD DRIVE THIS SUNDAY!
If you've got a ticket for our outdoor services this Sunday, let's work together to help those in need during this time of crisis.
We're partnering with Neighbor to Neighbor to hold a Food Drive! Bring some canned foods or other non-perishable foods with you on Sunday. Medium-sized containers are the best!
Help us to help the community this Sunday!