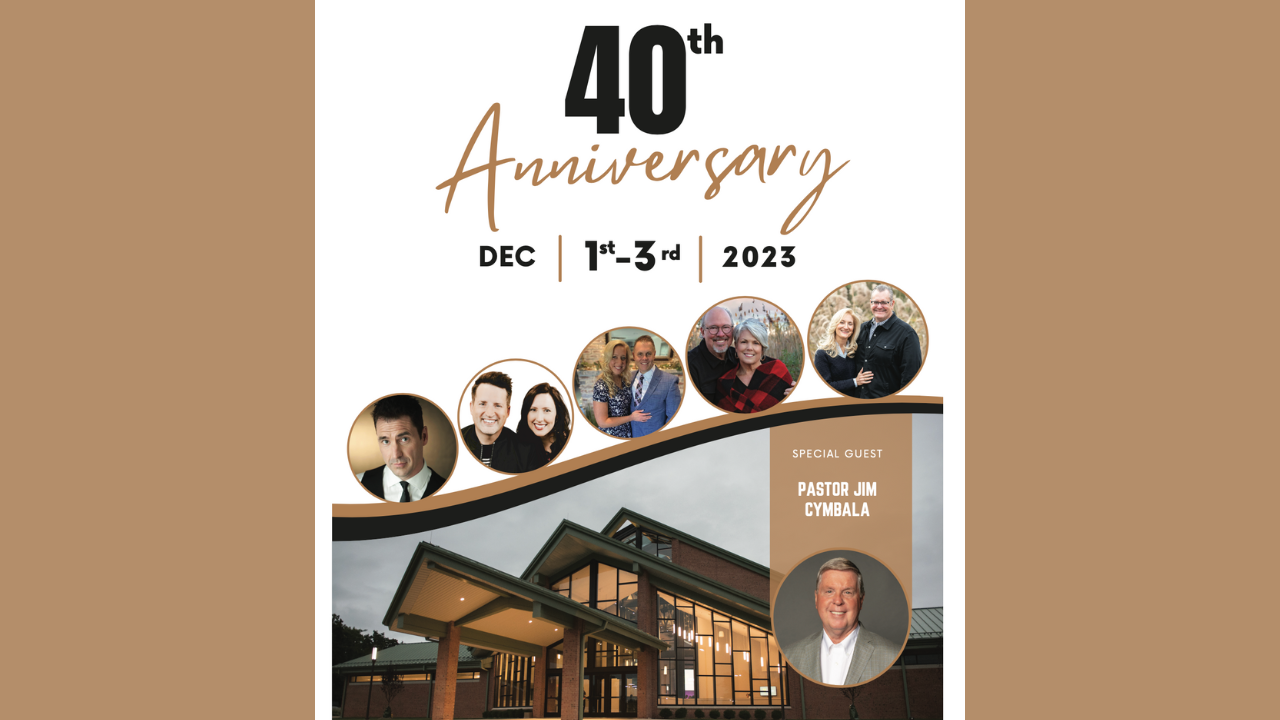 December 1, 2023 12:00 am
December 1, 2023
Contact:
Don't miss our 40th Anniversary celebrations on the weekend of December 1–3. Join us as we remember all the good things God has done, and step with faith into the great future He's prepared for our church family!

On Friday, December 1, enjoy a special Homecoming Service at 7 pm with our Special Guest, Pastor Jim Cymbala.

On Saturday the 2nd, there's a Reunion Brunch at 10 am, followed by a Youth Group Reunion at 2 pm. Come back at 7 pm for an evening of fun with our friends Pastor Dan Macaulay and Leland Klassen.

Sunday morning, December 3, worship with us at 9:00 and 10:45 am, as we look ahead to what God has in store for HTC!
For specific questions about events, please reach out to the Church Office.