Freedom Uno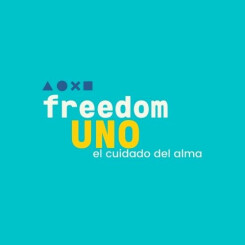 Description
Los miércoles tendremos tres grupos Freedom One diferentes. Uno es nuestro primer grupo Freedom Uno en español, el segundo grupo es solo para hombres y el tercero es solo para mujeres. Estos grupos se reúnen simultáneamente en diferentes salas con un líder.
Freedom One se basa en el libro Soul Care del Dr. Reimer. Se trata de encontrar la libertad de nuestras heridas pasadas, mentiras, miedos y patrones de pecado familiares a los que nos aferramos y aún afectan nuestras vidas. A medida que permitimos que el Espíritu Santo brille Su luz en nuestra alma e identifique las áreas donde necesitamos sanidad, seremos más como Jesús.
Freedom One is based on Dr. Reimer's book Soul Care. It is about finding freedom from our past wounds, lies, fears and family sin patters that we hold onto and still effect our lives. As we allow the Holy Spirit to shine His light in our soul and identify the areas where we need healing, we will become more like Jesus.