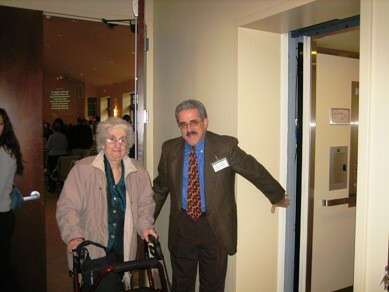 (Click here to see current Usher schedule.)
The Ushers Ministry is here to serve you and make every service or event a pleasant one for you. Our desire is to provide extraordinary and attentive service, one person at a time. Some of our acts of service include:
Direction and guidance to a destination
Elevator escorts
Security checks
Arranging furniture and/or cleaning up for special events
Tours of the facilities for visitors
Parking lot guidance and valet parking for special events
Umbrella assistance in the parking lot on those unseasonable days.
It's our primary focus to serve you with excellence inspired by 1 Corinthians 10:31, Amp., "So then, whether you eat or drink, or whatever you may do, do all for the honor and glory of God."
The team is a fine composition of approximately thirty-five men and women who serve on a monthly basis. We function not only as a ministry but also as a family.
We are a growing ministry and if you are interested in serving the congregation as an usher, please contact Pastor Faith Battista.