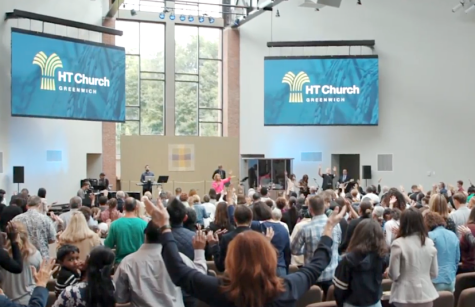 IMPORTANT NOTICE REGARDING SERVICES: You're invited to worship with us on campus! We'll be enjoying worship in our sanctuary in compliance with social distancing recommendations from the CDC.

We offer three services on Sunday mornings: 8:30, 10:00, and 11:30 AM.
KIDS & TEENS: As of January, 2021, ministry for children and teens has resumed on Sundays and Wednesdays.
LIVE STREAMING: Can't attend? We stream our Sunday services. Just click the tab at the top of the page that says "Watch!" Services are rebroadcast most Sundays evening at 7 PM on our Facebook page as well as our YouTube channel.
For help accessing media, write , or call (203) 531-7778.