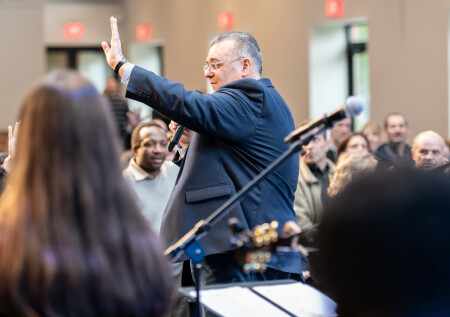 We currently offer two services on Sunday mornings: 9:00 AM and 10:45 AM.
Ministry for children and teens is offered on Sunday mornings and Wednesday evenings.

LIVE STREAMING: Can't attend? We stream our Sunday services. Just click the tab at the top of the page that says "Watch!" Services are streamed live and remain available for viewing on our YouTube channel.
For help accessing media, write , or call (203) 531-7778.