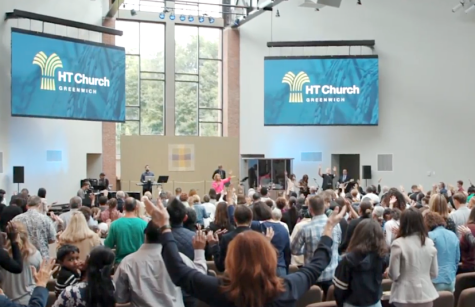 NOTICE REGARDING OUR SERVICES (UPDATED JUNE 3, 2020)

You're invited to worship with us again on our campus, on a limited basis! We will be enjoying worship in our sanctuary in compliance with social distancing recommendations from the CDC.
There will now be three services on Sunday mornings: 8:30 AM, 10:00 AM, and 11:30 AM.
Although we won't be offering children's ministries just yet, families are encouraged to come, sit, and worship together. Services will have a special segment that's geared to younger worshipers.
Tickets to attend services will be made available each week, early in the week, via the Eventbrite online ticketing service. You can also make sure you receive a link to reserve your spot each week by subscribing to our email list (click here to get on the list).
If you can't attend in person, don't worry, as we'll continue to stream all our services, just as we have been during the COVID-19 health crisis. Click the link above that says "Watch!" and you can worship along with us online on Sunday morning.
Services and news updates will be rebroadcast on our website, as well as on our Facebook, on our YouTube channel, and other social media platforms.
For help in accessing our media, please reach out to us at , or call the church office at (203) 531-7778.