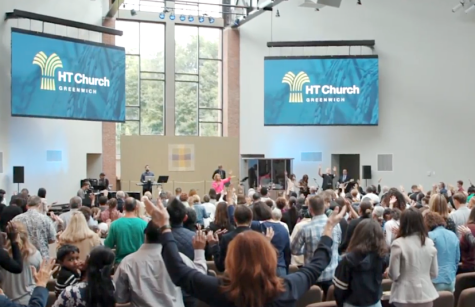 IMPORTANT NOTICE REGARDING SERVICES: You're invited to worship with us on campus! We'll be enjoying worship in our sanctuary in compliance with social distancing recommendations from the CDC. Everyone is requested to obtain free tickets to our services on Eventbrite (click here for tickets). This helps us keep people safe and spread out.

We offer three services on Sunday mornings: 8:30, 10:00, and 11:30 AM.
KIDS & TEENS: As of September, 2020, ministry for children and teens has resumed on Sundays and Wednesdays.
LIVE STREAMING: Can't attend? We stream our Sunday services. Just click the tab at the top of the page that says "Watch!" Services are rebroadcast most Sundays evening at 7 PM on our Facebook page as well as our YouTube channel.
For help accessing media, write , or call (203) 531-7778.