Every Wednesday, 7:00 PM - 8:30 PM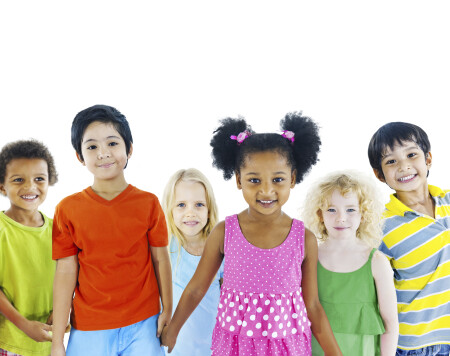 Exciting news... Wednesday Nursery, Rainbows, Girls' Club, Rangers for Boys, and HT Youth have returned!

We're excited to bring back small groups for boys and girls, ages 3 through the 5th Grade!
During Wednesday Nite Life Groups, Girls & Boys Clubs will be available for children in Grades K–5.
We will also offer Noah's Ark Club for Preschool Boys and Girls, and Nursery.
Please use Eventbrite to pre-register your child each week: https://htcgreenwich.eventbrite.com/
HT Students will be meeting in the Phase 1 Sanctuary.
For adults, Pastor Nick Uva will be teaching a Bible study on the Gospel of John in the main sanctuary.
A selection of Life Groups will also be offered. Find a group here!
Additional safety measures will be implemented to protect our kids and adult leaders. See below for a rundown of safety measures.

ABOUT SUNDAY KIDS' MINISTRIES:
Please note that for the time being, Kids' Ministry will ONLY be available during the 10:00 AM service on Sunday mornings. We're inviting families with children to attend the 10:00 AM service so they can participate in Kids' Ministry.
If you don't have elementary-aged children, we encourage you to attend either the 8:30 AM or 11:30 AM service. Our goal is to make sure we have space for everyone who wishes to worship with us.
What ministry is available for kids at the 10:00 AM service?
Nursery care will be available for toddlers (walking and up).
There's preschool for children 3 years old up to Kindergarten.
HT Kidz ministry will be available for children in Kindergarten through the 5th Grade.
HT Student Small Groups for junior and senior high school students will also be running.
Please click here to go to Eventbrite and register your children for the 10 AM Sunday service.
Additional safety measures will be implemented to protect our kids and adult leaders. See below for a rundown of safety measures.
~~~~~~~~~~~~~~~~~~~~~~~~~
Safety Protocol for Kidz Ministry 2020
1. Masks must be worn by all teachers/small group leaders and children ages 5 and older. Children under 5 are not required to wear a mask. The mask must cover both your nose and mouth and be tight fitting.
You must wear a mask to enter the building and while working with kids in your room. For leaders working with children in Kindergarten and older, you may remove your mask if you are 6 feet from the students and feel comfortable.
All leaders/teachers working with children under 5 years old must wear their masks at all times.
Leaders and children may remove their masks when if are outside and 6 feet apart from one another.
2. Children in Kindergarten and older must wear their masks in the classroom and in Phase One during the large group time on Sunday morning.
3. Children and leaders must physically distance in their rooms or small group space. All chairs or carpet squares are a minimum of 3 feet apart in each room. Only two children may sit at table at one time.
4. Doors to all rooms must be open at all times.
5. Every room is stocked with Clorox Wipes or Viking Pure bottles, a box of gloves and hand sanitizer.
6. All families must check in at Kidz Connect where they will have their temperatures taken and answer the safety protocol questions.
7. All teachers and families will have to answer the safety protocol questions every week before they enter their classrooms.
Kindly have the same parent drop off and pick up your child.
We ask parents to kindly hold on to their children's coats and diaper bags.
If your little ones need to be changed, please change them before dropping them off.
Teachers can precheck the night before and pick up their pre-printed name tags at the Kidz Connect Table.
8. Dismissal will take place from all small group meeting rooms. See room assignments. We will not be collecting name tags.