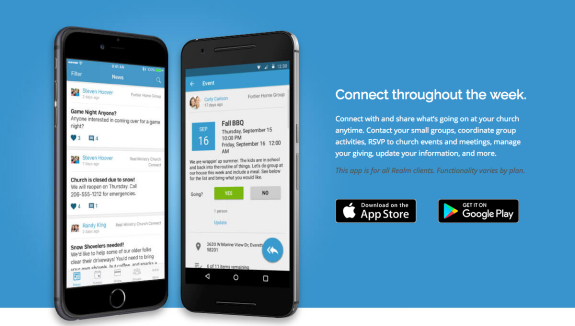 You may already be giving online through our Realm Web app, but did you know there's a lot more you can do with Realm?
You can use Realm on the Web or the Realm Connect App to connect with people and share anytime. Contact people in your small groups, RSVP to church events and meetings, manage your giving, update your information, and lots more.
The Connect app is available in the Apple App Store and through Google Play... get it today and get connected with us!
Click here for Realm on the Web
Click here for the Realm App in the Apple App Store
Click here for the Realm App in the Google Play Store