Visit Our Stamford Campus!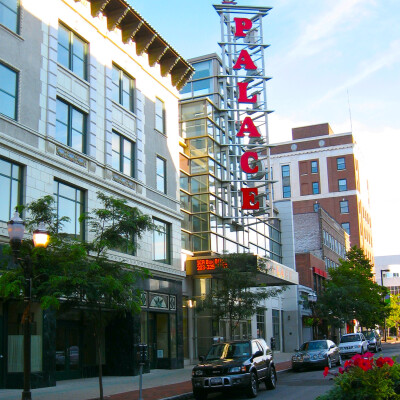 Live in Stamford? Check out our Stamford Campus, meeting in the Palace Theatre at 61 Atlantic Street (Stamford Center for the Performing Arts).
Worship service begins at 10:00 AM
We offer ministries for children of all ages: nursery, toddlers, and Kindergarten through 12th grade.
Teen Sunday School at 10:30 AM
Kids Church at 10:30 AM
Bring yourself and a guest! (See map at bottom.)
Follow Harvest Time Stamford Church on Facebook here:
https://www.facebook.com/HTStamfordChurch
Are you interested in being a part of the Stamford team in some capacity?
Contact Pastor Charles Thomson, the Stamford Campus Pastor, at .
Photo: Gary Lerude under C.C. License Attribution-NoDerivs 2.0 Generic.