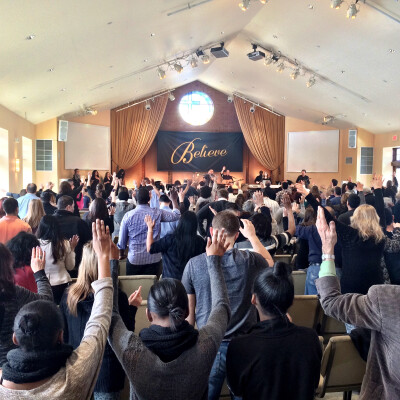 Sunday Services at Main Campus (Greenwich, CT)
8:30 am: Worship Service [Nursery, Lil' K]
10:00 am: Worship Service [Nursery, Preschool Tumble Time]
11:30 am: Worship Service [Nursery, Lil' K]
During our 8:30 & 11:30 AM services, children in Kindergarten through 6th grade participate in sanctuary worship, then meet for age-appropriate Bible lessons, learning activities and games.
Sunday School is available for children and teens from 10:30 to 11:15 AM Sunday morning. For classes and room assignments, please visit the Welcome Center.
Sunday Services at Stamford, CT Campus
Live in Stamford? Check out our Stamford Campus, meeting in the Palace Theatre at 61 Atlantic Street (Stamford Center for the Performing Arts). Worship service begins at 10:00 AM.
We offer ministries for children of all ages: nursery, toddlers, and Kindergarten through 12th grade: Teen Sunday School at 10:30 AM; Kids Church at 10:30 AM. Bring yourself and a guest!
Wednesday Evenings (Main Campus: Greenwich, CT)
7:00 pm: Family Life Night

Kids' and Teens' Ministries, Bible Studies and growth classes for adults! Check schedule for up-to-date information. Schedule changes in summer and around holidays.
Spanish Services (Main Campus: Greenwich, CT)
Our Spanish-speaking congregation, Iglesia Tiempo de Cosecha, meets Thursdays at 7:30 PM, Saturdays at 7:30 PM, and Sundays at 4:00 PM.
Nursery Information
Infant Nursery: Our well-baby program provides a nurturing and quiet environment for babies who are not yet walking. Nursing mothers are welcome to nurse their babies in the Infant Nursery during any of our weekend service times.
Toddler Nursery: Toddlers are cared for in a safe, child-friendly environment. Nursery care is available during all service times. Nursery is also available at 10:00 AM on Sunday (Greenwich Campus).