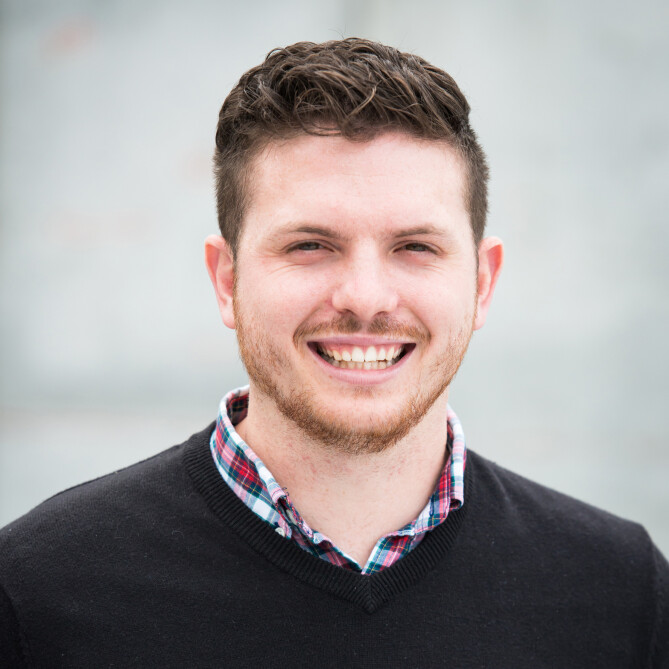 About me:
I have been the Student Ministries Pastor at Harvest Time Church since July, 2015. Before that, I studied at Evangel University where I earned by degree in Church Leadership with an emphasis on youth culture and missions. While at Evangel I met my Fiancée, Megan, who has just finished her Masters degree in Math Education. We will be getting married in June, 2016.

My origins:
I was born and raised in Yuba City, California, making me the only one on staff that is from the West Coast. I found Christ and was filled with the Holy Spirit when I was in Junior High. After this experience I was mentored and deeply touched by a youth leader who taught me that ministry is about service. It's because of these experiences that I was called to serve teenagers and their parents in the church.
After high school, I studied at Central Bible College for a year before it merged with Evangel University in Springfield, Missouri. After studying for two years at Evangel University I graduated with a B.A. in Church Leadership. I also received my ministry credentials from the Assemblies of God in 2015.

Preachers I like:
David Platt, John Bevere, Matt Chandler
Authors I like:
John Bevere, Matt Chandler, Timothy Keller, Wayne Corderio, Judah Smith
Music on my IPhone:
Rend Collective, Lecrae, Hillsong United, Bethel Music, Donnie McClurkin, Fred Hammond
Things I really like:
Calzones!(Before I moved here I had never had one of these glorious creations… Now I cant get enough of them!)
Mountains
Pine Trees
Camping
Kayaking
Traveling – I have been to six other countries
Food!
Guarana!! AKA Brazilian Soda
New York Mets
New Orleans Saints
Golden State Warriors
Things I really dislike:
Being late!
Traffic Jams
New York DMV
The snow!!! (I don't like cold weather!)
Roller Coasters
Bacon